For Sale: house in Barcelona (Catalonia) - 500 sqm. - 780 000
Sale

Houses and Villas

500

1560

6

5

4
Object description
The sale of the house in the process of building in Argentona on the Maresme coast, 25 km from Barcelona.
floor Area of 500m2 Square footage 1560 m2 5 bedrooms 4 bathrooms the House is designed with all the modern trends in the construction of environmentally friendly housing, optimization of energy consumption and maximum use of the Mediterranean climate. Large Windows, a large Central window in the center of the house on the roof and South facing home is filled with natural light throughout the day.
the Outer wall of great thickness with air chambers ensures heat insulation. The house was designed spacious, with large spaces that provide comfort and functionality. Full sound insulation and ventilation of the planned heating system warm floor and a lift. The house is designed on 3 floors plus a large garage for 6 cars. On the ground floor spacious entrance, living room, dining room, kitchen and bathroom. Magnificent porch leads to the garden. On the second floor there are 4 bedrooms with exit to the terrace, 2 bathrooms. One of the bedrooms is a master Suite with dressing room.
the Third floor attic of 150 m2, this is a great lot of target space for a recreation room, cinema, study and there is further. Garden designed swimming pool, rainwater harvesting for irrigation. Planned landscaping with ponds and a tank for purification and aeration of water without the need for chemical products. This interesting property is half an hour away by car to the centre of Barcelona and 8 minutes from the wide, spacious sandy beaches of the Maresme coast. Great opportunity to acquire an interesting object in a good plot and finish it to your liking. The price is 780 000 euros
View: pool
Location: suburb
In stock: balcony, terrace, garage, communal pool, storage room, basement,
Больше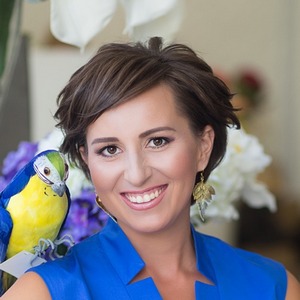 Galina
Real Estate Manager
+34 (62) 073 87 24
+7 (499) 643 40 80
+34 (62) 073 87 24
+34 (62) 073 87 24
Оставить заявку на этот объект
Mortgage Calculator