For Sale: apartments in Barcelona (Catalonia) - 70 sqm. - 498 000
Sale

apartment

70

70

6

3

2

1

1
Object description
selling designer apartment in the center of Barcelona, in one of the most popular streets to stay - Aribau street, just 7 minutes walk from Paseo de Gracia. The apartment is located on the fifth floor of a historic building in excellent condition , with a modern lift. At the entrance, no stairs, one-level entrance to the entrance and on the floor.
Apartment of 70 m2 with a convenient layout, accommodates one double bedroom with dressing room, bespoke, bathroom with shower and a living room with open kitchen.
Imagination striking high ceilings with wooden beams (fully renovated) , which is a hallmark of the Eixample district. A unique feature of the apartment is the fireplace and notice, not gas, and wood. It will warm the inhabitants of the apartment in the winter, although it is very short in this Sunny city. In case the summer heat in the apartment has Central air conditioning (also warm air).
Living room and kitchen have an exit to the balcony , which has a spacious view on city center and Tibidabo. The southern route allows the apartment to swim in the sunlight virtually all day, but the sleeping area remains in the shadows, in connection with which there is a comfortable temperature for guests.
the decoration of the apartment used expensive materials from Spanish brand Porcelanosa, ensuring high quality for many years.
the Apartment is sold with built-in appliances in the kitchen and basic furniture and light.
Restaurants, shops, supermarkets, transport - all within walking distance.
a Great option for living and for investment, because the street Aribau is not less popular than the famous Boulevard Paseo de gracia.
Location: downtown
available: Elevator, terrace, kitchen furniture
Больше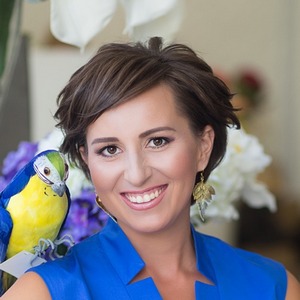 Galina
Real Estate Manager
+34 (62) 073 87 24
+7 (499) 643 40 80
+34 (62) 073 87 24
+34 (62) 073 87 24
Оставить заявку на этот объект
Mortgage Calculator