For Sale: hotel in Estepona (Costa del Sol) - 5 900 000
Costa del Sol

Estepona

100
Object description
Urgent house for sale in Estepona - 5 900 000 euros
the COSTA DEL SOL , ESTEPONA
the Hotel is on the second line of the beach Estepona (acres
the Owner requests 5.900.000
IMPORTANT !!! In the sale of commercial premises and hotels we take our fee at the rate of 3% from the buyer.
the Hotel is 100 metres from the beach in the city center, excellent communication
the highway is only 80 km away and málaga international airport
35 km to Gibraltar Airport,
12 km to Puerto Banus / Marbella 18 km away and Torrevieja is 12 km away.
surrounded by the coast / port Sports the beaches and mountains, landscapes and rural routes in the surrounding area. More information at the tourist office of Estepona.
Square:
Block 1: 400 m2 + Unit 2: 260 m2 + basement of 260 m2
Block 1: ground floor: portal / reception / bar - restaurant / facilities and kitchen / warehouse.
Private Parking around the facade. : 1 bus / 4 cars.
Public Parking: two large parallel Avenue.
the restaurant is prepared for 120 seats / Bar / Cafeteria and an outdoor terrace.
Four floors with a total of 28 rooms: 24 double rooms and 4 single rooms.
All outside with a window and balcony and bathroom, telephone. Air conditioning / TV.
On the attic floor of the Department of the Laundry and machine room, water tanks, hot water system, from boilers / gas.
access stairs and lift to all four floors.
a roof window / glass in the center. / departments -pantry on each floor.
Block 2:
ground floor, 1st and 2nd + roof, with 2 apartments.
Total rooms 20 exterior rooms with bathroom. / TV.
All with modern equipment and systems of cold and hot air. / hot water.
the electronic lock / 14 double rooms and 6 single rooms .
these two blocks are connected on the outside and inside.
All rooms of the hotel: 54 rooms
Numbers. Double: 40 rooms.
individual: 14
Location: second line from the sea
available: air conditioning, communal pool, furniture in rooms, kitchen furniture
Больше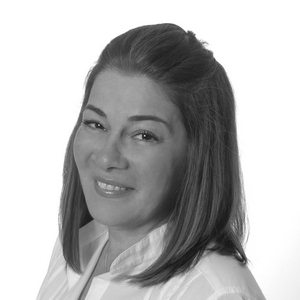 Corina
Real Estate Manager
+34 (62) 073 87 24
+7 (499) 643 40 80
+34 (62) 073 87 24
+34 (62) 073 87 24
Оставить заявку на этот объект
Mortgage Calculator