For Sale: villa in Playa de Aro (Costa Brava) - 398 sqm. - 1 650 000
Sale

villa

398

1224

3

7

8
Costa Brava

Playa de Aro

1980

1

800
Object description
Villa in the area Treumal, Playa de Aro Calonge, Costa Brava, Spain
house Area of 398 m2 (excluding terraces).
7 bedrooms.
8 bathrooms.
3 living rooms.
the Plot is 1224 m2.
Year of construction - 1980.
This spacious Villa is located on the border between the towns of Platja d ' Aro and Sant Antoni de Calonge, near the Park Treumal.
the House has 4 levels.
level 0: garage for 2 cars. The garage is equipped with a room-fridge with an area of 4 m2 with a constantly maintained temperature of +6 C for storing food and wine.
1st level: 2 bedrooms, each with its own bathroom (shower), a spacious living room. All rooms have a terrace with a splendid view of the sea. Storeroom, Laundry with WC, Ironing, dressing room, boiler room, storage room for inventory. All rooms on this floor with Underfloor heating, other floors have radiators.
2nd level: separate fully equipped kitchen, spacious living room with terrace with access to the pool and garden, bedroom with bathroom (shower), one bedroom Suite with private bathroom (EN-Suite) and pool access, guest toilet. The kitchen and living room offer beautiful views of the sea. Bedrooms with views of the pool.
3rd level: 2 bedrooms, each with its own bathroom (bath), a bedroom with a terrace, a games room with panoramic Windows. All rooms are with sea view.
All rooms are furnished, air-conditioned, TV set.
the heating of the gas.
the station has 3 levels, terraces reinforced retaining walls, on the territory grow pine trees, cedars, palm trees, olive trees, figs, lavender, Mimosa, carried out a complete landscaping, automatic irrigation.
There is a swimming pool with heated water, children's Playground with a sun canopy, a decorative fish pond.
At the perimeter of the house organized drainage for rainwater discharge.
the house offers stunning views of the sea, the town of Palamos and the mountains. Distance to sea - 800 m on foot (Cala Belladonna).
the House is in good condition, serviced all year round.
In the period of 2016-2017 in the area of reconstruction of public areas, all cables along the street have been relocated underground, broken sidewalks replaced with asphalt, installed new lights for street lighting.
View: sea/ocean/Bay
Location: suburb
available: Parking: garage, communal pool, furniture in rooms, kitchen furniture, storage room, floor, heating
Больше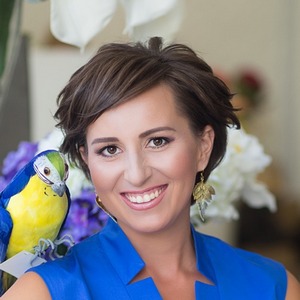 Galina
Real Estate Manager
+34 (62) 073 87 24
+7 (499) 643 40 80
+34 (62) 073 87 24
+34 (62) 073 87 24
Оставить заявку на этот объект
Mortgage Calculator